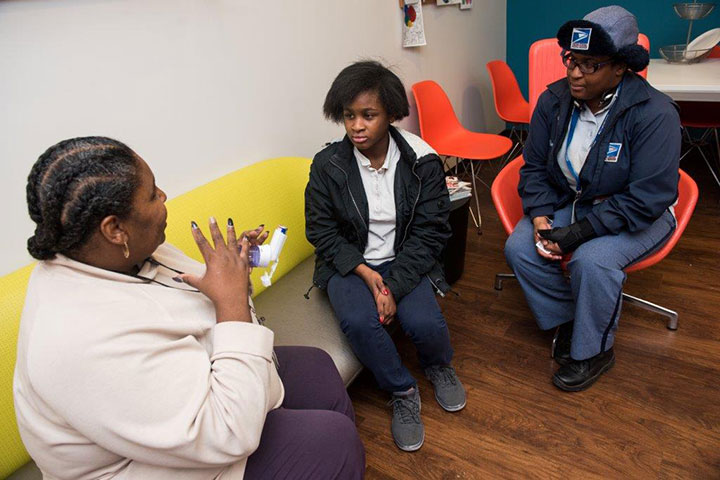 Community Health Workers (CHWs) are community members who are trained in asthma that partner with families to help them better understand their child's asthma. They serve as a link between the families and the patients' doctor. Through the Pediatric Asthma CHW Program, CHWs focus on outreach to families of children with high-risk asthma.
The Pediatric Asthma CHW Program is a 6 month program.  CHWs work with families to help them understand asthma and how to manage it so that child feels better. This includes:
Home Visits and Phone Calls
Check in with families by phone on a regular basis
Visit with child and family 3 to 4 times
Provide progress reports to families and the child's doctor
Education
Provide education on asthma, medications, and devices
Show how to correctly use an inhaler
Review Asthma Action Plan
Check plans for managing asthma in school or day care.
Home Environmental Assessment
Help with knowing asthma signs and symptoms
Offer home environmental assessments to support families in identifying common triggers or barriers in the home
Provide supplies and education to manage asthma triggers
Resources
Help connect to community resources based on your families' needs
Share information about Green Cleaning
CHWs are deployed to SSPAC partner sites to enroll patients into the CHW Asthma Program. In order to participate, you must live in a zip code covered by the program and have your doctor complete an assessment to determine if you are eligible.